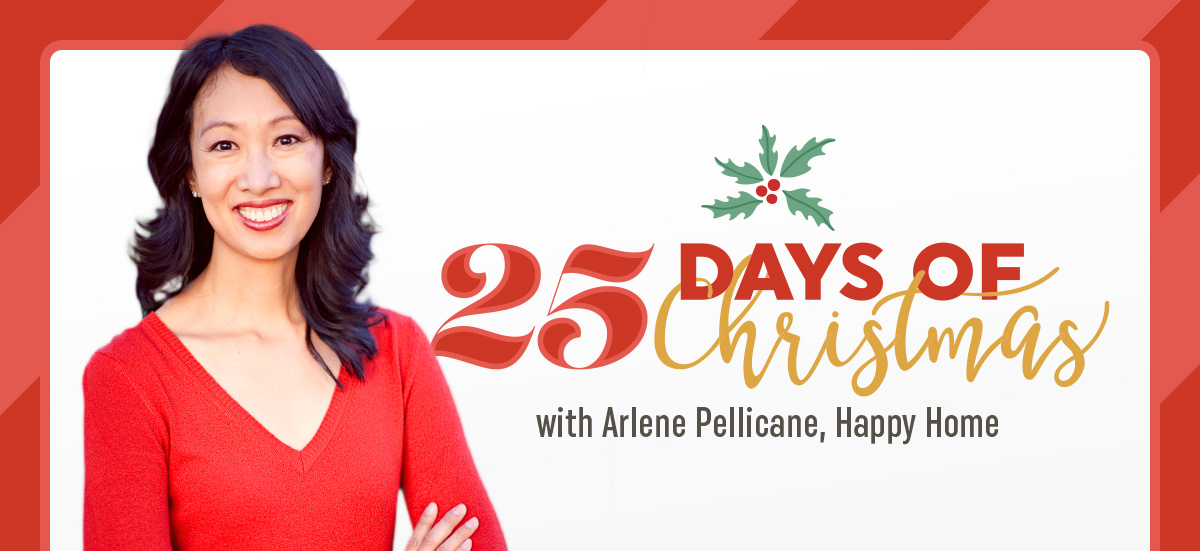 Celebrate This Christmas with
Arlene Pellicane
The time for saying "Happy Birthday Jesus" is fast approaching and Arlene Pellicane of the Happy Home Podcast wants to invite you to celebrate the season with simplicity and substance.
Download Arlene's FREE resource "25 Days of Christmas" to help you make the most of this Christmas Season. The "25 Days of Christmas" devotional and activity eBook is packed with 25 ways for you and your family to create special memories and make sure Christ is the center of the season. Filled with 10 devotionals, 10 family activities, and 5 ways to serve this Christmas season, Arlene's "25 Days of Christmas" is more than just a daily devotional or advent calendar, it is practical way for busy families to find meaningful opportunities to connect and to celebrate Jesus.
Tune in to the Happy Home podcast every week in December to journey through the "25 Day of Christmas" together. Fill out this form to download the FREE eBook today and have it delivered straight to your inbox!